The ball is on the other teams fifteen-yard line. "Down, Set, Go" the ball is snapped, and I start running the ball after being told the play was "Ace Blue 17 Lead Stretch". Next thing I know is that I'm standing in the end zone celebrating the touchdown I just scored. I hear our announcer shout "Touchdown Upland scored by Quarterback number 16 Jeff Marschalk". I also hear the entire crowd at the game shout and yell with excitement. Our band starts playing and the cheerleaders are cheering and trying to get the crowd even more excited. I run to the sideline after I score to celebrate with the rest of my team and just keep getting my head hit by everyone I go by. The rest of the game just flew by and I could not wait to see my family who were completely ecstatic when I saw them. They were all shocked when I scored because I was never the starting quarterback. I was always the quarterback that the starting defense would use during practice. I was lucky if I got to play in games which sucked for me, but it was my job. I always made our defense better during the weeks of practice.
Now how did I get to the point where all the coaches wanted me to score under the bright Friday night lights. It all started the summer before my freshman year of high school. The first practice ever for me. I had never played football before in my life besides playing catch with my dad or with my friends. Now I had my chance to play football for one of the best high schools in all of California. I knew it was going to be hard especially being only 4'11 and only 90 pounds. After the first practice I wanted to quit because it was super tough with all the different aspects of practice whether it be the running to the drills to the weightlifting. The only person who kept me going to practice was my mom, she said "You need to give it more of a chance if you don't like it after a month then you can stop". That month was all it took me to decide that I need to be mentally tough and push through the feeling of just quitting. I had broken through that mental barrier and told myself that if I don't do this for me do it so that I don't turn into somebody who just gives up when things get tough. Little did I know that this would translate to so much more in normal life.

My freshman and sophomore years were similar with me not playing a lot and me working my ass of to get to be in that next man up spot. Then before my junior year I told myself there is something I want to change. I went from playing defensive back to, playing the leader of the offense, quarterback. I had also just hit my growth spurt I went from 4'11 and 90 pounds to about 5'9 and 130 pounds. The spring before my junior year I started practicing as a quarterback during the team's spring practices. At first, I had to rely on the little training I had at the end of the season my sophomore year from our starting JV (Junior Varsity) quarterback. I was not standing out to the varsity coaches, but all the quarterbacks started bonding over the fact that we all wanted the same thing. We all wanted that hard to get spot of starting quarterback of Upland High School. At the time of those spring practices our starting quarterback on Varsity was former Washington State quarterback Tyler Hilinski.
Every other quarterback wanted to either be as good as Tyler of even beat him out for that starting spot. This small group of possible quarterbacks were all competing to start either on JV or varsity, but this group was special because if you had any questions we would all help each other out. I ended up playing on JV for my junior year as well. I wanted to be on the varsity team so badly, but I knew it was only my first year playing quarterback, so I used this year to get as good as I could be.
My senior year was the best year I could have asked for from a football perspective. Especially after I had a little more growth as I was now 6 feet tall and about 135 for weight. Even though I was a backup quarterback for the whole year, it was still the most fun year I had playing football.
All the spring and summer practices I was with the JV team making them better and at the same time I was getting the reps that the varsity head coach, Coach Tim Salter, wanted me to get. Also, during the spring practices, he was there to help me get through a tough time after losing a family member, since he just went through losing his dad that last year. Coach Salter was always watching how hard I was working in the weight room and on the field constantly improving. He was the one who always had the confidence in me to be able to do anything on the field even when I did not think I could do it. He brought me into his office and told me that I would be playing on the varsity team and gave me my jersey number, I was so excited because I didn't think I was big enough or strong enough to be on varsity. Coach Salter gave me the chance to show what I could do, and I did my best every day after that. I was the scout team quarterback, which a better term for backup quarterback, which meant that I had to face the starting defense everyday during practice. Also, the scout team was the practice squad that had to fight against the starting defense, so I never had the best players around me like all the starters did. Every practice I tired to make the defensive coaches get super mad at the starters which I did more time than not. Our starting defense had multiple people with division one college offers and the best one had an offer from UCLA. The defensive coaches love me because I would always exploit a mistake that the defense, so they could yell at them for making.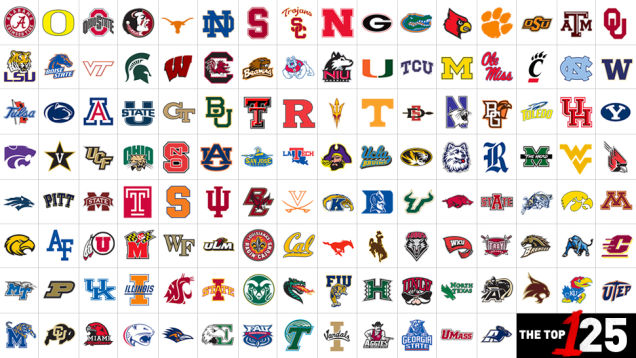 After all the hard work I put in the season finally started and I was excited. The first game was against Knight High School in Palmdale. We smashed Knight something like 49-0 and the staff at Knight High School told us to kill their team on the scoreboard. The next week was Venice High School which we also annihilated like 56-7 and the coaches wanted me to play, however I was playing on defense since I played that my freshman and sophomore years. Then we moved on to play two of the best teams in California. We played Mater Dei and then we played Tesoro and those were the most intense and difficult games we have ever played. Then we played our homecoming game against George Washington High School which we beat 58-7 and that's where this whole story started with me scoring my first and only varsity touchdown. We went on to play against Damien High School in La Verne, Etiwanda High School, Chino Hills, and Los Osos. We then played the most intense rival Upland has which was Rancho Cucamonga High School. You could tell from the way we were in the weight room the day after the Los Osos game. All you could hear booming in the weight room was "IT'S RANCHO WEEK". The way everyone gained all the energy they lost during yesterday's game was crazy. The only reason we got our energy back was because at least for football Upland and Rancho absolutely hate each other. Most of the players that played pop warner had to pick do you go to Upland or Rancho. It is one of the most intense rivalries you will ever see. After we beat Rancho, we moved on to the CIF playoff and in the first round we played Saugus High School.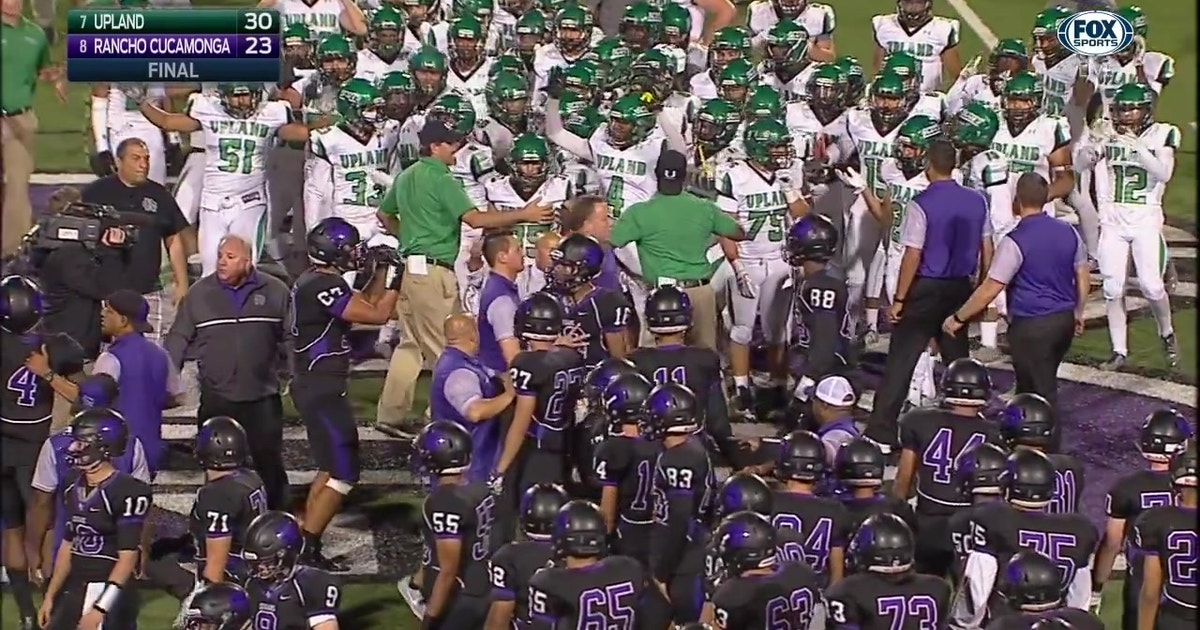 We beat Saugus like 49-7 in the first round of the playoffs. Near the end of the game Coach Salter put me in at quarterback to run the rest of the clock down. Before everyone got in line to shake the other team's hands I told the players on the field for Saugus that "You guys played great and I expect to see you guys make the playoffs next year". Then we had to play one of our hardest games against Vista Murrieta High School. Vista Murrieta High ended up winning 28-21 and they ended our season. Vista ended up winning the CIF southern section playoffs. After that last game it was devastating, most of our players were crying because as a team we were so close. The teams were practically a family and it was devastating that we would never be playing as a team ever again. Even though we lost we will still always have that football bond that nobody could possibly take away from us.