It started back in 2014, I registered for classes at Mt. San Antonio College quite a bit after graduating from high school in 2012. I had taken about a year and a half off because I wanted a small academic break and I needed to help out with familial duties. Upon beginning classes, I was very excited to be back in school.  I was taking a few General Ed classes and an elective class here and there but, I had not yet decided on a major. As much as I enjoyed my classes and worked hard, through most of them, I felt that I wasn't giving it my all BECAUSE I still didn't know what I wanted to do or what my end goals were. I, in all honesty, had no idea why I was attending other than, because it's school.  Around my second year there, I started slacking off, stopped attending classes I wasn't doing so well in. I stopped pushing myself because, what was the point? I felt completely foreign to the school environment. It definitely was not like high school.  I really did not know much about the resources and tools that the school had to offer, and the ones I did know about I never utilized because I was just a hermit who would rather suffer than ask anyone about anything that could help me. It was especially tough for me to see most of the other students, so ambitious, knowing exactly what they were there for. After my last semester there, which was Fall of 2016 I believe, I stopped for another semester. I focused more on working and having a social life. Toward the end of that however, around Summer of 2017, I met a girl at my job, (which is at target) who had just finished going to a vocational school to get certified as a pharmacy technician. She didn't work there for very long, and while I didn't know her all that well, she gave me some information on what it was all about, she left shortly after because she found a job in that field. During the time I knew her, we didn't speak too much.  Our paths rarely crossed due to the differences in our schedules but, she had once spoken to me about being a pharm tech and what it was all about. Ever since, it just stayed with me. I'm not really sure why but, it just seemed like something I not only wanted but, needed to pursue. For the first time in my life, this was something I knew I would enjoy doing. Something I could see myself excelling in.
That fall of  2017 classes were soon to begin again at Mt. Sac again and I was eager to start taking classes toward my desired goal. I registered for classes only to be put on the waitlist. Come the first day of class and I didnt make it in. I was so dissapointed. Everything just felt like it was starting to fall apart. I decided to speak to a counselor, something I had not yet done, but felt I needed to do.  I have always been one to work a little better when I'm given a set of directions on what to do, rather than having to figure it out on my own. She helped me find a pharmacy technician program that was close to home, here at Chaffey. While visiting with her we made small talk, our conversation took a somewhat unexpected turn.
After she was able to find the program, she said to me, " Go there, call them up, find out more information and go to Chaffey." I was surprised she urged me on so much because I always assumed that the school professors and counselors advocated for their own colleges. I would have thought she might suggest continuing my education at Mt. Sac. To be quite honest, I'm here because of her advice, she really was the one to give me that first nudge and guide me in the right direction. Aside from her strongly advising  me to quit my job, to focus more on school, I left her office with a small glimmer of hope.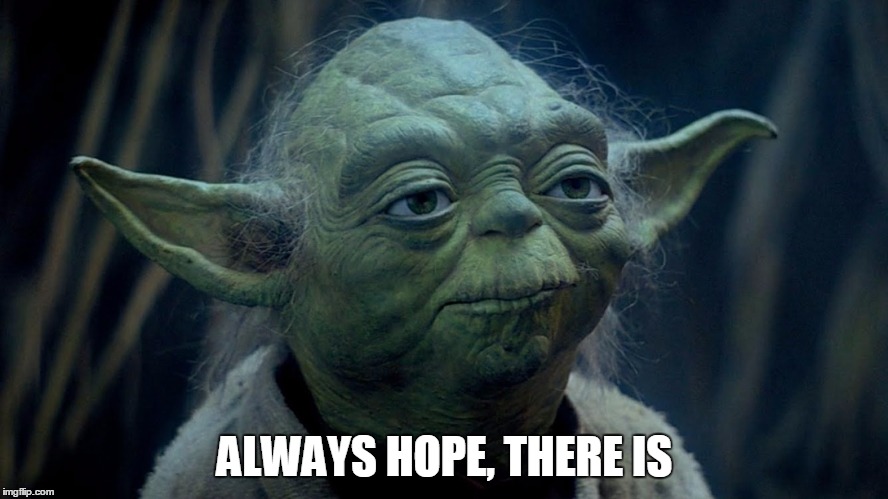 I then put on my big girl pants and gave Chaffey a ring. Now let me just tell you, I was so reluctant on attending Chaffey. Most, if not all of, my coworkers attended here as well as  students I had gone to high school with. I just felt that my roots were at Mt. Sac. My mom had gone there, and various family members. It just felt right. Now back to the point, I mainly just wanted more information about the program, I hadn't expected to be able to enroll and register for classes so soon and with such ease. See, at the time, Chaffey's fall semester had already started. However, the fast track session had not. I hung up with such a high sense of hope. This was really happening! I drove to the school a few days later and enrolled and registered. This was the first time I had ever just taken the driver seat and did things on my own. Without someone to tell me how or what to do; besides the counselors advice. It was liberating. Since enrolling, I have learned a lot. Not just about the school and how to excel as a good student but, about myself. As cliche as that sounds, it's true.
Starting at Chaffey has taught me how to take matters into my own hands. I learned how to maneuver through the schools website to check the status of my classes and my grades. I learned where the FAFSA offices were when I had to turn in some documents. Where to go get my i.d. picture taken. I even spent one afternoon just walking around the campus to familiarize myself with the buildings and layout.  After the fall fast track session ended, I went to see a counselor, to help me figure out what my next steps should be. From there we went over my goals and what classes I would need next. After that, it felt like this was finally happening for me. I was finally in control, I knew what I was doing, where I was going, and what tools and resources I had readily available to me. Things started to make sense and I didn't feel lost and confused anymore. I was learning how to take matters into my own hands. That that was the actual way of making something of my life. Now that I'm here, as a full time student, I'm still learning something everytime I come to campus. Whether it's educational or just general information (ex. Where classes are, the bookstore, different parking lots) there is always something new to learn.
Since I've learned how to come back to school and be a student again, I've also been able to apply the things I've learned to my everyday life. Being in four classes this semester and having four completely different professors is helping me have such an open mind about everything. 
They're all so helpful and ready to teach and in a sense, everything being taught in my classes somehow all link up with each other.  I'm learning how to manage my time better. Having to meet a deadline in every class period is helping me to stay on top of meeting said deadline efficiently and on time. Knowing how much time I need to give myself for certain tasks whether it be with school work or at my job, or even everyday errands. It's also helped me be a little bit more organized with my spending and finances. I'm still learning to budget my money but, with school, It's easier now. I have a tighter budget to work with. All because the professors are really giving it their all, they're really stressing that this is OUR (the students') school. This is my first semester of realization that I (capital I) am paying for my education. Which isn't cheap. This, too, is helping me with financial budgeting.
Overall, deciding to come back, for good this time, was one of my best decisions I've made in a while. With lots more literacies to face on, I know in the end, I'll come out of this a smarter and happier person. Someone with the knowledge and an education to take on my future more successfully.